Today we changed the sign on the house that we have been operating as the Suzannah Flint House to the new name for this building, The Fidelia Bridges Guest House.
The name is much more appropriate for this house, because Fidelia Bridges, who was a well-respected American artist, actually lived in this house. Suzannah Flint never actually had anything to do with the building, and was never really a person of any significance in the history of Salem. She lived in another very small building in the back of this house. The person who originally named the house the SFH just liked the name.
After the Hawthorne Hotel bought the house in 2004 we had Historic Salem do a history of the house, and that is when we learned the truth about the building. We have thought for a number of years about renaming the house, but it was just this year that we actually decided to do it.
So, we will mark this day as the official date of the new name for this structure that predates the Hawthorne Hotel by over 120 years.
I hope you enjoy this "something new for something old" and will stay tuned for more information.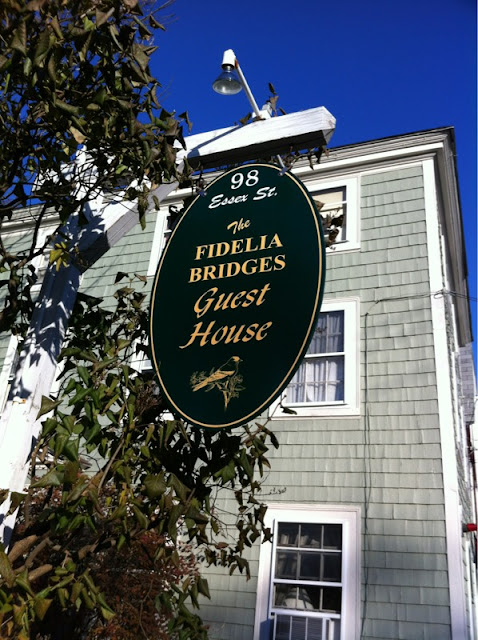 I hope to see you here, or there.
Juli