This tree is right down the block from the Witch Dungeon Museum, and right along the "red line" walk through the heart of Salem.
It looked spectacular on my walk to work today, so I snapped these photos with my iPhone, for you.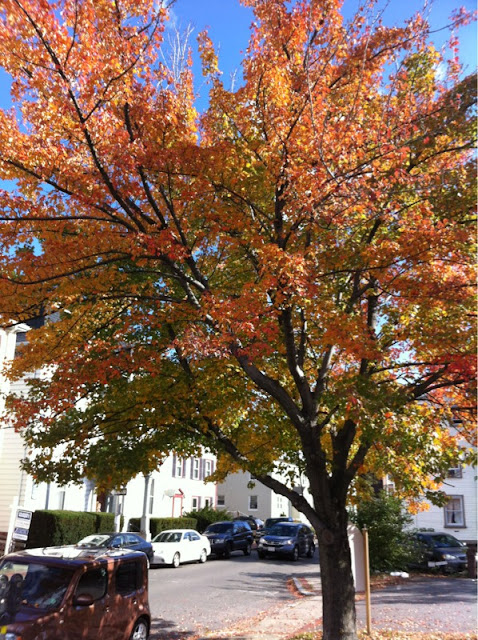 I hope to see you here, or there.
Juli