Today I went to the official opening of the new Salem Museum located in Old Town Hall in downtown Salem.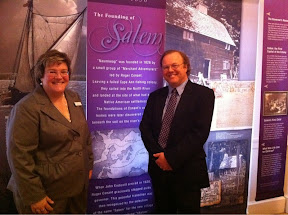 Meet Mary-Ellen Smiley the Curator of the museum, and David Goss of the history department at Gordon College, the creator of the museum.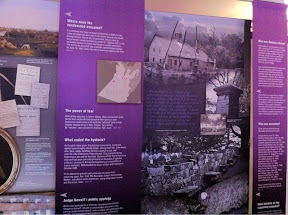 The panels in the museum help us know more about the real history of Salem, a story that had not really been available in one place like this before.
The museum is open noon to 5 daily. Thursdays until 7 pm. May through October.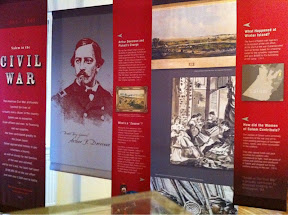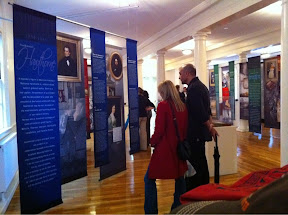 Admission to the museum is free although a suggested donation can be left for them.
Their website is www.salemoldtownhall.com
I hope to see you here or there
Juli