#SalemMA
This lovely historic home is located just a few hundred yards from the Hawthorne Hotel. I walk by it all the time and always am impressed with how lovely it is kept. While there is not much of a yard, they take full advantage of all the space they have to add greenery and flowers all around this nice old brick building.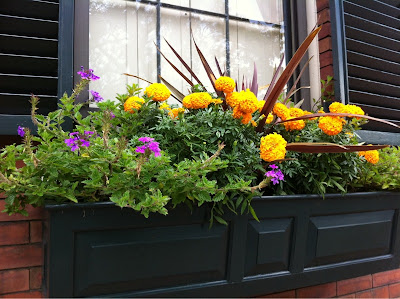 Their flower boxes are always lovely, every season of the year.
I love this side yard with its variety of greenery.
I hope you enjoy this slice of Salem life.
Juli
- Posted using BlogPress from my iPhone